The final Group 1 of the season features some of Australia's best fillies and mares. eagle farm for the Tattersall Tiare (1400m).
We analyzed all the odds in a 16-runner capacity field and four urges for the $700,000 major.
DISCOVER OUR NEW PRICE EVALUATION TOOL
---
1. SNAP-DANCER (21) – $6
Snapdancer was a worthy early betting favorite on the strength of their dominating Group 1 victory Stakes by Robert Sangster last departure. The mare trained by Ciaron Maher and David Eustace enters the Tatt's Tiara having won three of her first starts in distance events, so there is no doubt about her form. The concern will be the Gate of Horror – she's drawn the ultimate exterior for the feature film event. Jockey Ethan Brown will have to arrange everything accordingly.
Verdict: Will need luck.
Ethan Brown (57kg)
Ciaron Maher and David Eustache
5 years (b) Choose x Snapdragon
2. SHOUT THE BAR (2) – $13
Multiple Group 1 winning mare coming out of a last start 14th out of 14 in the All Aged Stakes on unsuitable wet ground. She will get her favorite firm conditions here and has the ability to bounce back when needed, having won the Sunline Stakes Group 2 (1600m) on good ground before her All Aged flop. She drew perfectly and benefited from a focus test at the beginning of the month for that which should prepare her to leave.
Verdict: Can win.
Ryan Maloney (57kg)
Gay Waterhouse and Adrian Bott
5 years (b) Not a single doubt x Drinks all the way
3. ANNAVISTO (11) – $4.50
Classy four year old who has continued to improve with age. narrowly beaten by Nimalee in the Group 1 Queen Of The Turf Stakes (1600m) on his last start before being offered two tries in preparation for the Tiara. She has an excellent record on the road (9:4-2-1), has never missed a ranking in five starts on good bases and should benefit from a solid draw once the emergencies come out.
Verdict: One of the main actors.
Rachel King (57kg)
Mick Price and Michael Kent (Jnr)
4 years (b) Reliable Man x Avisto
4. AWAY MATCH (17) – $8
Sold for a whopping $4 million at a recent broodmare sale but stayed hard at work in an effort to capture an early Group 1. Was runner-up behind Snapdancer in the Sangster before backtracking too far when he was 10th in the Kingsford-Black-smith Cup last start. She has yet to win more than 1200m in her career and has a tough draw to contend with.
Verdict: A little hope.
William Pike (57kg)
Ciaron Maher and David Eustache
4 years (b) Snitzel x Elusive Wonder
5. KIKU (10) – $17
Entered the running when claiming the Magic Millions National Classic (1600m) last start on the same track. He retreats 200m for this mission, but he is also a winner over 1400m and manages all the conditions. She is deep in her preparation but she runs regularly.
Verdict: Place hope the best.
Tommy Berry (57kg)
Chris Waller
4 years (b) Zoustar x Atotori
6. VANGÉLIC (8) – $26
Was left with little hope on speed when the pace was hot in the Group 2 Dane Ripper Stakes, fading to finish near the back. Far from the ideal set-up for a Group 1 but has the ability to bounce back. She is a second natural improver (5:1-1-1) and reaches her ideal distance at 1400m, a trip where she is a Group 2 winner.
Verdict: Only minor complaints.
Marc DuPlessis (57kg)
Gay Waterhouse and Adrian Bott
4 years (b) Vancouver x Angel Bee
7. NUDGE (19) – $15
I fought hard when I was a finalist kiku in the National Classic second after a break, now falling back in the 1400m. Should be ready to reach third in a place where she has never finished worse than second in three attempts. Jockey Nash Rawiller will have to overcome the difficult draw.
Verdict: One for multiple.
Nash Rawiller (57kg)
Chris Waller
5 years (b) Fastnet Rock x Julinsky Princess
8. BROOKLYN HUSTLE (13) – $11
Hasn't won since last year's Group 2 Dane Ripper Stakes, but has the talent to win a race like this if all goes well. Finished sixth in Kingsford Smith Cup before landing in an impossible position from the wide door of the Stradbroke Handicap, ending up running well again for sixth place. She encounters the same track and the same conditions here but Stephanie Thornton will have to get the breaks in the straight.
Verdict: Key player.
Ms. Stephanie Thornton (57kg)
Jason Warren and Dean Krongold
5 years (ch) Starspangledbanner x Joint Suction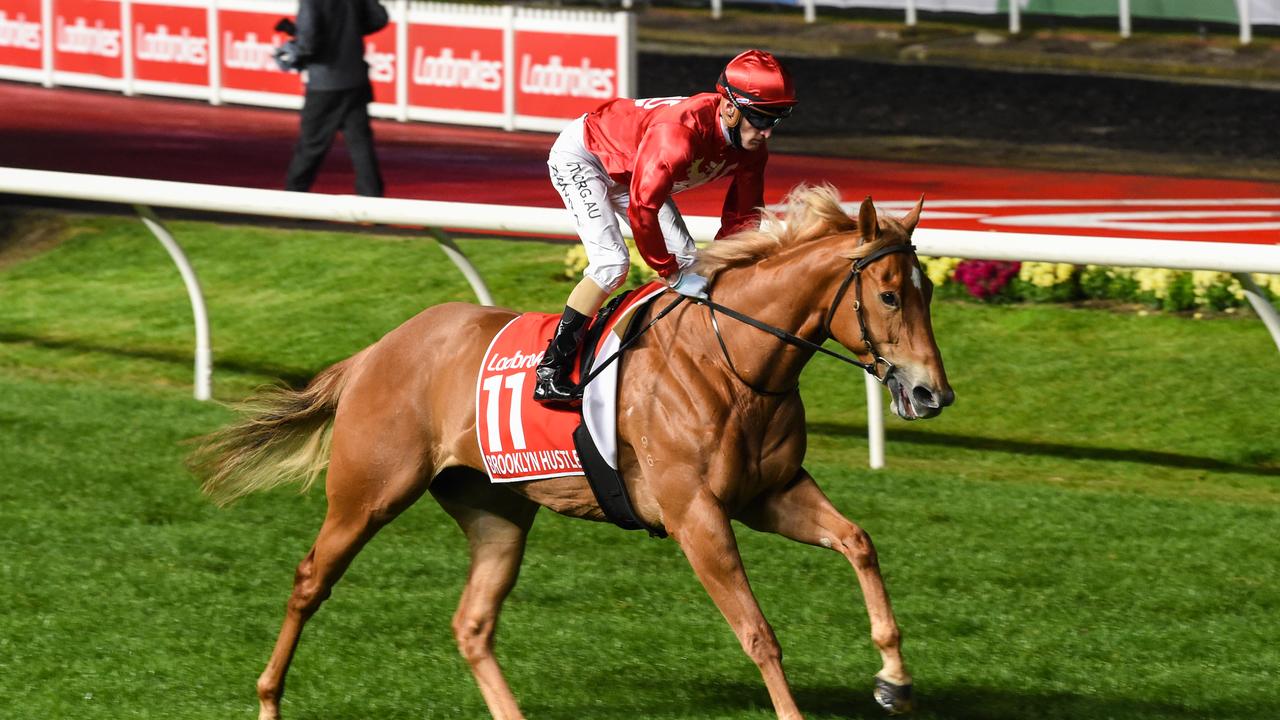 Brooklyn Hustle is chasing another Group 1. Photo: Brett Holburt-Racing Photos via Getty Images

9. WANDABAA (9) – $13
Was great back on the pitch in the Group 2 Moreton Cup running behind ballerina. Ultra consistent performer who won the trip earlier this preparation in Group 3 Newcastle New market. Capable of another solid performance but needs a career high to win.
Verdict: Can run well.
Hugh Bowman (57kg)
Kris Lee
5 years (b) Wandjina x Mabkhara
10. ATISHU (5) – $17
Collect a streak of three consecutive third places, including the last start behind stablemates Kiku and Nudge in the National Classic where she was three-wide of the trip. She drops to 1400m here, which turned out to be the best run of her career here (5:4-0-0). Should have an economical run in transit and should be there when the whips crack.
Verdict: Competitor.
Jay Ford (57kg)
Chris Waller
4 years old (br) Savabeel x Posy
11. BABY CHARM (20) – $51
Racing regularly this preparation and produced a strong performance to win the Listed Warren Wilson Plateau (1600m) last start. It's a substantial step forward and she's terribly drawn in.
Verdict: Other favorites.
Larry Cassidy (57kg)
Lawrie Mayfield Smith
5 years (b) Charm Spirit x Lithe
12. WRITTEN BEAUTY (18) – $26
Made ground when fifth in the Group 2 Dane Ripper Stakes in the lead but never looked like a real hope of winning. Her best form is on the shorter sprint trips and she is drawn to getting no favors.
Verdict: Look elsewhere.
James Orman (57kg)
Chris Waller
4 years (b) Tycoon writes x Beauty World
13. YAMAZAKI (15) – $51
Knocked up and finished last in the National Classic three weeks ago. It doesn't seem to be going well enough.
Verdict: Nope.
Brodie Loy (57kg)
Annabel Neasham
6 years (b) Real Saga x Wabeel
14. PALAISIPAN (14) – $26
Lightly run galloper who produced a new career high to win the Dane Ripper Stakes Group 2 (1300m) two weeks ago at the same spot as he came home closest to the fence. Her record on both the track (3:1-1-0) and the trip (4:3-1-0) is elite and there's no reason she can't. add on condition Luke Tarrant can navigate a path from the draw.
Verdict: Well above the odds.
Luke Tarrant (57kg)
Chris Munce
4 years (b) So You Think x Touch of Red
15. BRING THE RANSOM (6) – $34
Sydney mare who tends to mix up her form. She chained a victory in the Group 3 Dark Jewel Classic with a header scraping 12th place in the Group 2 Dane Ripper Stakes. Tough to have in that grade in the last race.
Verdict: Pass.
Brock Ryan (57kg)
Bjorn Baker
5 years (b) Sebring x Gold Epona
16. STARTANTS (7) – $9
It remains to finish in the classification in four rounds this preparation but still ran well. Had to recover well from the last start of the Stradbroke Handicap draw but did his best late to finish fifth. Jason Collet can approach a much more favorable barrier, but there must be question marks if this is his best lead (6:1-0-0) and best trip (7:1-1-0) .
Verdict: Winning would not shock.
Jason Collett (55.5kg)
Robert Heathcote
3 years (b) Star Turn x Funtantes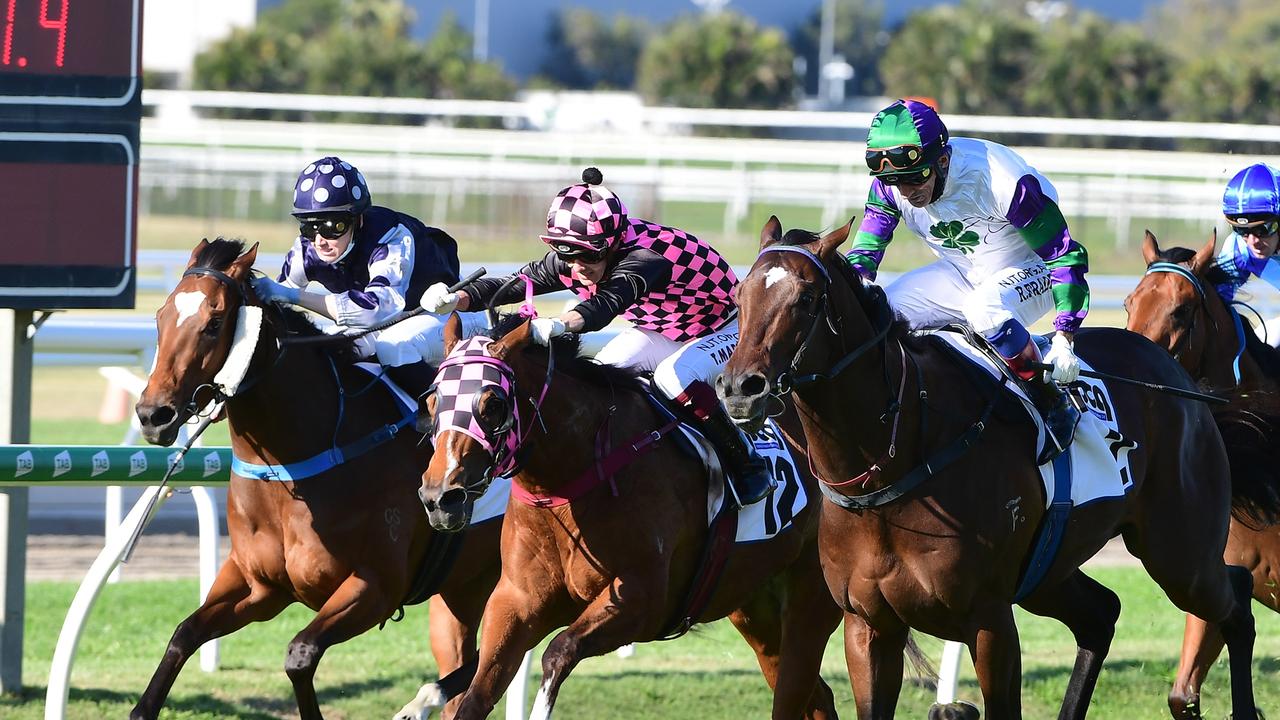 Startantes is already Group 1 vice-champion this year. Photo: Grant Peters-Trackside Photography

17. ENCHANTED HEART (1) – $51
Held at a pivotal moment in the Dane Ripper Stakes and preparing for his favorite trip (9:4-2-1) to his Grand Final. Designed to run the gun.
Verdict: Location only.
Kyle Wilson-Taylor (57kg)
Kris Lee
5 years (b/br) Shamus Award x Shattered Heart
18. SALATEEN (3) – $51
Steal this preparation, but without winning. Was a quick third behind Palaisipan in the Dane Ripper Stakes and again looks like she has a great chance if she can enter the court with the comfortable draw. Placed in all four Eagle Farm races.
Verdict: Specific claims.
Jim Byrne (57kg)
Tony Golan
4 years (b) I am invincible x Salma
19. DZSENIFER (12) – $51
Won the Listed Silk Bottom twice before shocking the National Classic last time. Would need to lift.
Verdict: Pass.
Ben Thompson (57kg)
Gary Duncan
4 years (b) Scissor Kick x Phaedra
20. APRIL RAIN (16) – $34
Wide all the way through the Dane Ripper Stakes in Group 2, but battled for a credible sixth place in the feature. Probably faces a similar fate.
Verdict: Other stronger.
Larry Cassidy (57kg)
Chris Waller
5 years old (gr/br) Pierro x Faith Hill
21. TYCOON EVIE (4) – $101
On the short return of a third of the Listed Gay Waterhouse Classic to Ipswich but would need a better career.
Verdict: Nope.
(57kg)
Rex Lipp and Nicholas Hahn
4 years (ch) Tycoon writes x Winaura
SELECTIONS
1 – ANNAVISTO (3)
2 – BROOKLYN HUSTLE (8)
3 – PALAISIPAN (14)
4 – SNAP-DANCER (1)
* Fixed odds TAB from Wednesday 10 a.m.